PRICES FOR THE 2020 SEASON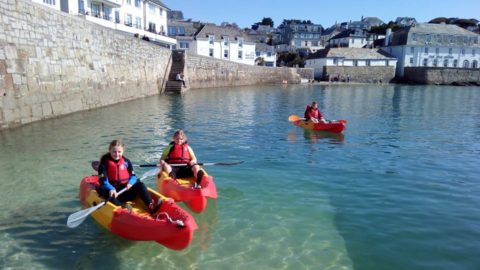 Hire rates for a Go Sea "Pioneer XL" (1 person):
Up to 2hrs- £15.00
Up to 4hrs- £25.00
Up to 6hrs- £35.00
Full Day- £40.00
Two days or more- £35.00 / day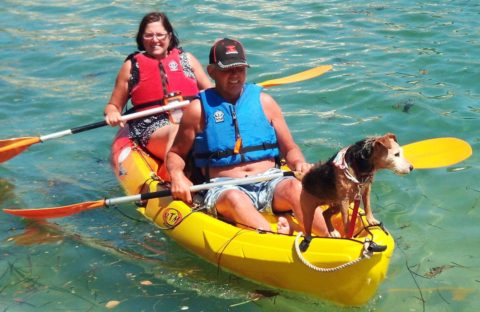 Hire rates for an RTM "Ocean Duo" (2 person plus small child / dog):
Up to 2hrs- £25.00
Up to 4hrs- £35.00
Up to 6hrs- £45.00
Full Day- £50.00
Two days or more- £45.00 / day
Discount available for group bookings of 5 kayaks or more.
ALWAYS BOOK IN ADVANCE IF POSSIBLE- CALL / EMAIL.
Hire rates include backrests, paddles, buoyancy aids and dry bags, plus an emergency mobile telephone, if you don't have your own. We will give you a short safety briefing with a demonstration of paddling technique- to make sure you don't end up in the Isles of Scilly! You will also be given a basic chart of the area (see Kayaking Chart) with suggested paddling routes and no-go areas.
Some form of ID with name and address details is required and, if you are taking the kayaks overnight a £50.00 deposit per kayak will also be required.
Young persons, 16 and under, must be accompanied by an adult while on the water,
either in the same or separate kayak.
Not feeling energetic enough to go with the youngsters? 2 hour escorted paddles can be arranged in advance for £20.00 extra. Maximum 6 children, July & August (other months may be possible).
This is purely to have an adult on the water with youngsters. The escort is not there in a lifesaving or instructional capacity, although obviously help and advice will be given.
Below are the models we hire: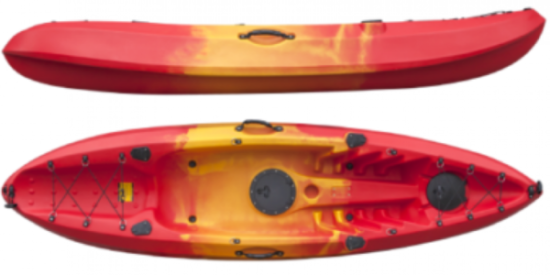 The Go Sea "Pioneer XL" one person. Four available.
Can be paddled by youngsters (7 +) and adults. People over approx. 14st. and / or 6ft should consider an Ocean Duo paddled solo.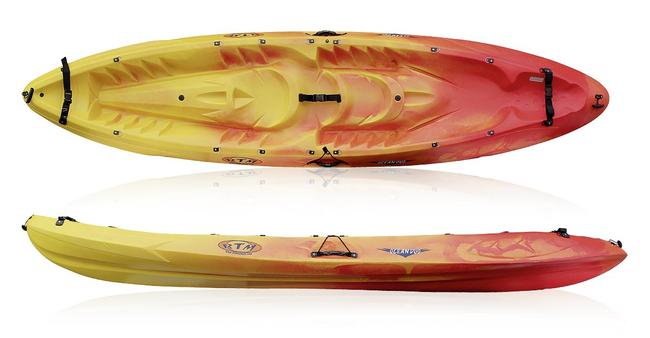 The RTM "Ocean Duo" two person+ small child / dog. Six available.
Double kayak, but designed to be paddled solo by moving the backrest to the middle position.
Making them more comfortable and stable for slightly larger / taller paddlers.