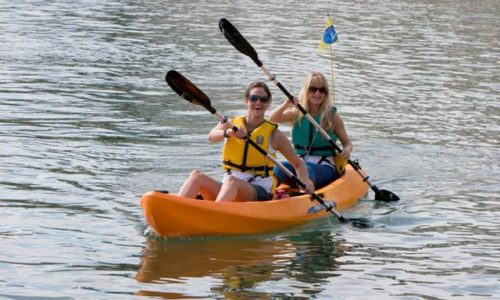 What are the benefits of a sit-on kayak?
The most obvious one is safety; with a sit-on you do not feel trapped inside as in a conventional closed deck kayak.
Therefore "Eskimo Rolls" are not necessary and self rescue is easy.
Sit-on kayaks are extremely stable and can be paddled by the novice with ease and confidence. Within a few minutes anyone,
from 8 to 80, can feel relaxed and in control in a sit-on kayak.
Sit-on kayaks are tough and stand up well to the knocks and scrapes of everyday use.
They are also virtually unsinkable!
Go at your own pace; with a sit-on you don't need to be supremely fit. As it's easy to embark / disembark, you can stop wherever you fancy for a rest. It's good exercise and great fun too!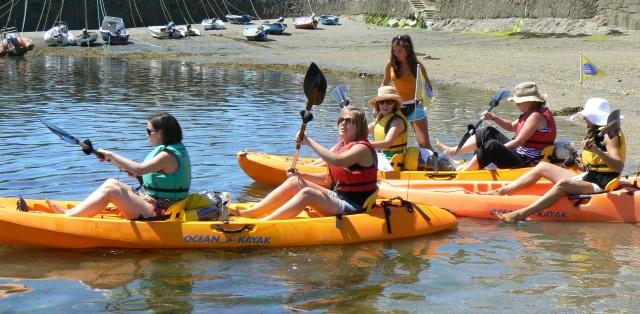 Why hire a sit-on here?
Well, if you know St. Mawes you already know the answer to this. If not, here are a few reasons:
1.Beautiful scenery and crystal clear, sheltered waters of the Percuil River and creeks. You will see many species of birds and other wildlife. In a kayak you see things that can only be glimpsed from land and, because you are under paddle power, you can enjoy the peace and tranquillity of this Area of Outstanding Natural Beauty.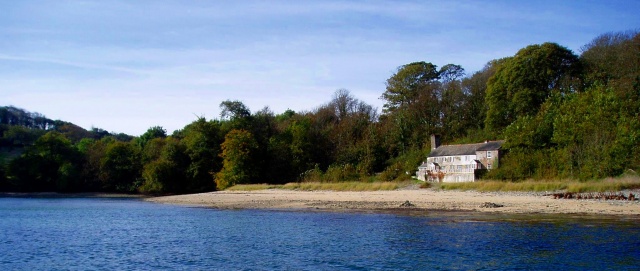 2.The more adventurous can explore St. Anthony's Head (sea state permitting). Paddle right up to the lighthouse and you may be joined by a playful seal or two. Along with many cormorants, shags and gulls.
Stop off on the way back for a picnic on Molunan Beach or find a secluded cove.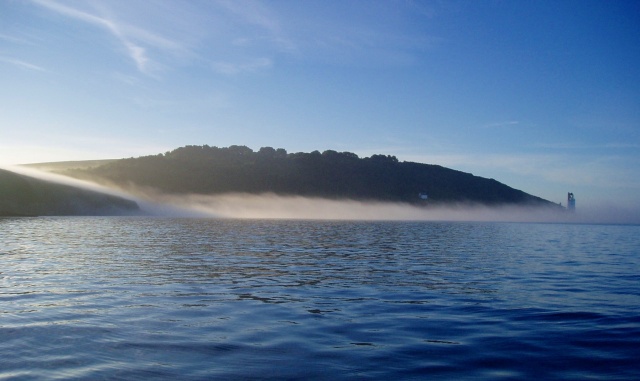 3.You could head north for picturesque St. Just in Roseland. Paddle into the pool at high water for a stunning view of the church. Then pull your kayaks up on the beach in front of the boatyard, and stroll up to Miss. V's Cornish Cream Tea Hut.
This will give you the energy for the paddle back! (Allow four hours for this trip)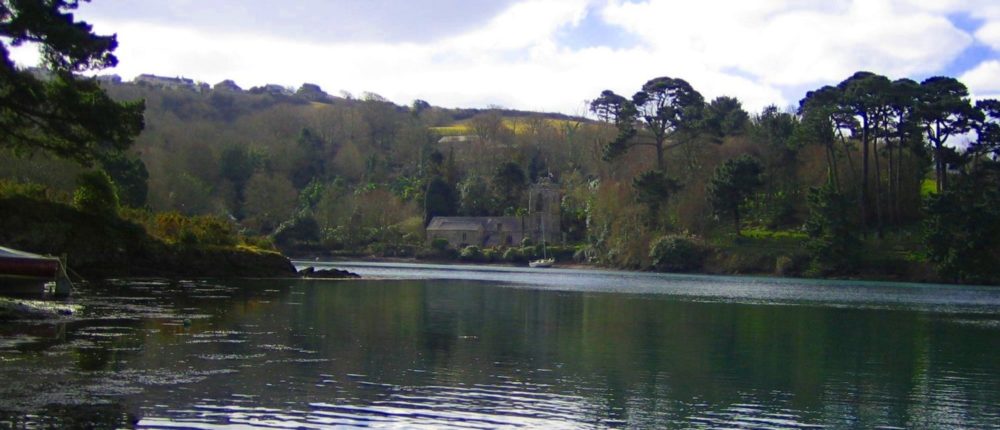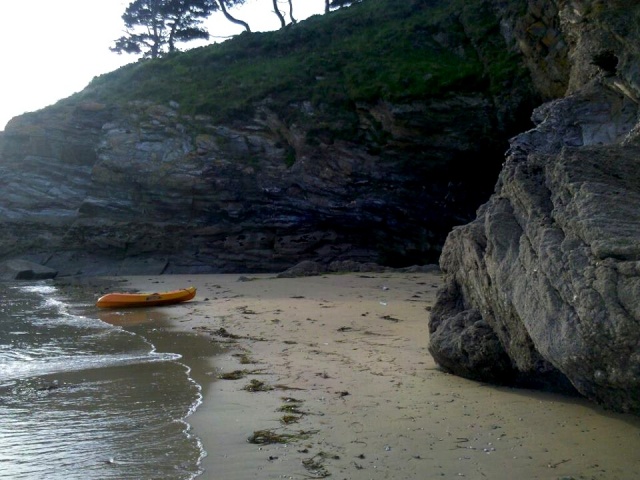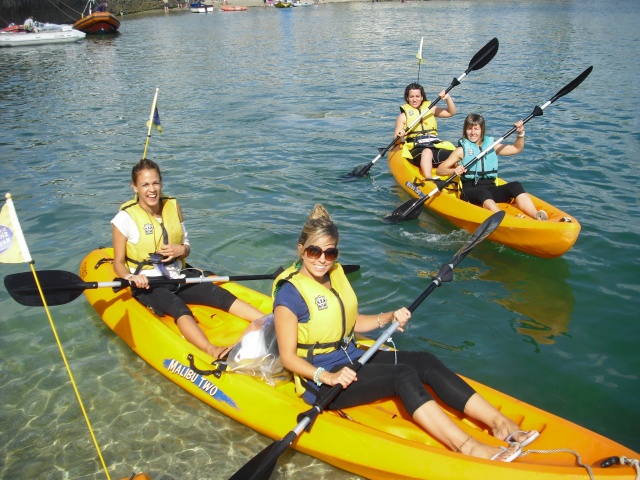 BOOKING IN ADVANCE IS ALWAYS ADVISABLE