1. Young persons, 16 and under, must be accompanied by an adult at all times while on the water.
2. Kayaks are not to be used during the hours of darkness.
3. Water and alcohol do not mix (apart from in a glass). No one in charge of a kayak should be under the influence of drink or drugs. We will refuse hire to anyone we believe to be intoxicated. Hire will be revoked during your hire period if you become intoxicated, with no refund.
4. The supplied buoyancy aid(s) must be worn at all times when you, or any of your party, are on the water. If you land and take them off do not use as cushions. Keep the paddle leash attached to the kayak at all times when on the water.
5. No kayak is to be paddled farther than 150m off shore (it is preferable to keep as close to the shore as possible at all times, if it is safe to do so), and must not pass St. Anthony's Head lighthouse.
6. All users must be suitably experienced or competent, and confident in their abilities to navigate the kayak.
7. No person is permitted to be towed by a boat while sat in a kayak, save for the purposes of rescue only.
8. At no time should anyone behave in a reckless manner likely to put their own or other lives in danger. Hire will be revoked in cases of dangerous behaviour, with no refund (CCTV is in operation).
9. In a kayak it is safer, and easier, to give way to all other vessels. If you are keeping close to the shore you should not encounter too much traffic. Turn the bow (front) of the kayak into large waves / wash from power boats. Be aware of other vessels at all times, and lookout for swimmers.
10. Observe any reasonable instruction given by the Harbour Master, his officials or other bone fide authority.
11. Some form of identification must be provided with name and address details.
12. St Mawes Sit-on Kayaks will not be liable for damage to other vessels caused by the hirer. It is the hirer's responsibility to take every reasonable care and therefore avoid any third party claim. Any claim arising from negligence by the hirer, St Mawes Sit-on Kayaks will seek to claim the policy excess from the hirer. This is currently £100 / claim. Damage caused to the boat(s) and equipment, or loss of any supplied item must be paid for.
Do not be afraid to ask advice on any of the above, or anything else you may think of.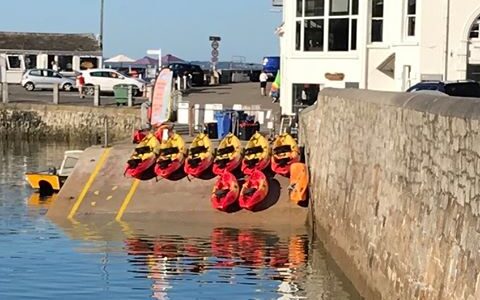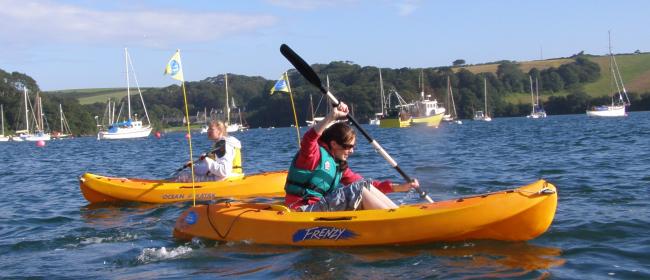 ABOVE ALL ENJOY, BE SAFE AND HAVE FUN!