Welcome to St Mawes Kayaks, Mini Cruises & Water Taxi.
Owned and operated by licensed skipper, Mark Bower.
"I began boating in the early 1970s, when my parents purchased a wooden motor cruiser (called "Paramour"- pictured with our old 1964 Series 2A Land Rover, end of season circa 1978/9), and a mooring at Dale in Pembrokeshire. I started out in rowing dinghies, until I was allowed a little 2hp outboard! I learnt to sail in a "Mirror", and bought my first RIB in 1987. It's fair to say I caught the boating-bug early, and have enjoyed being on the water ever since.
I relocated to St. Mawes in 2005 and set-up St Mawes Sit-on Kayaks in 2007. In 2009 I expanded into RIB (rigid inflatable boat) rides and a water taxi service, and took on an assistant during July / August. In 2010 I launched my first XS RIB "Paramour" (sold in December 2018), and in March 2019 I launched "Paramour 2"; a 200HP, 7.2 metre RIB, once again built to my specification by XS RIBs in the UK, and fully licensed for nine passengers.
So whether it's pottering with a paddle, or a blast into the bay, I look forward to getting you waterborne from St. Mawes very soon."
Safe boating, Mark.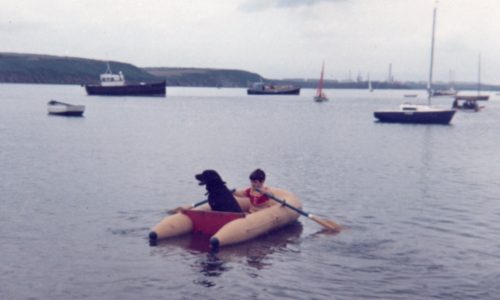 Taking Rufus for a trip at Dale, in about 1972/3.
My first passenger, although he didn't pay…
Essential maintenance on "Moby Dick",
must be about 1974/5. With Rufus lending his expertise.
Yes, it was the 70s and Mum enjoyed knitting… okay?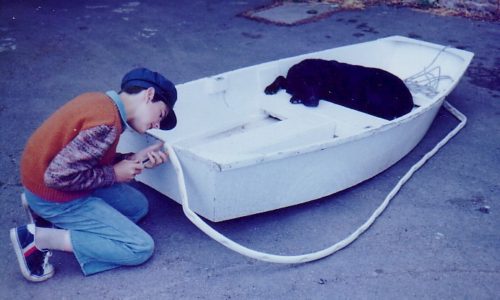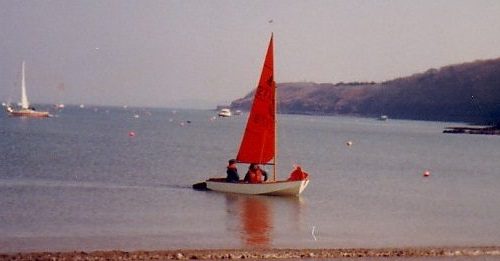 Dad and I in "Jola", at Dale circa 1980
Maestral 18SD, my first RIB. 1988 at Watwick, near Dale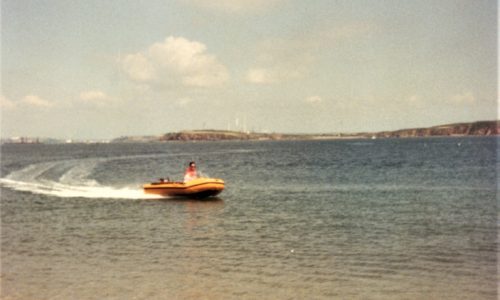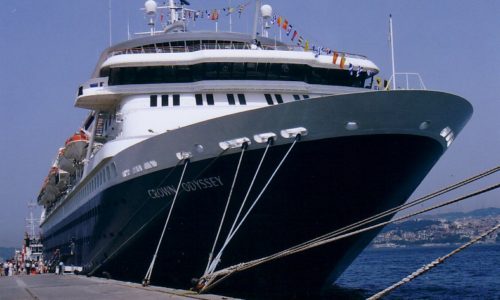 MV Crown Odyssey. Assistant Cruise Director
(I wasn't behind the wheel…), Summer 2000, Istanbul
"Chloe" was the first boat I bought after
moving to St. Mawes. Here she is in 2005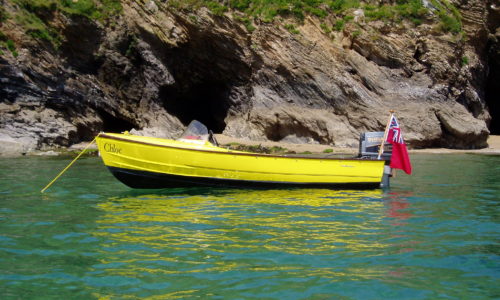 There are just over thirty years between the two pictures below.
Who, or what, has changed the most??? Answers on a postcard please…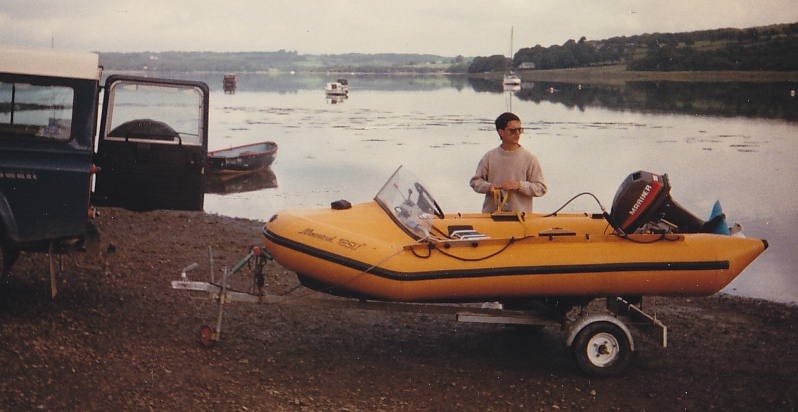 At Black Tar Beach, River Cleddau, Pembrokeshire. Summer 1988

At St. Mawes Harbour, Cornwall. Spring 2019