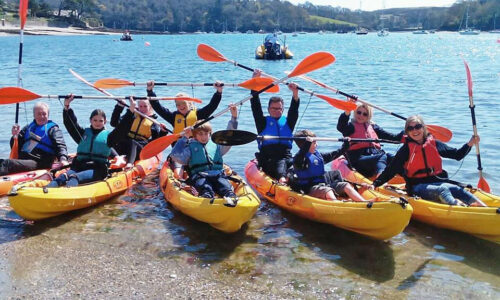 Kayak Hire
Single and double sit-on kayaks.
Discover St. Mawes & The Roseland under
paddle power- it's magical.
Fun and stable sit-on kayaks,
one of the easiest ways to get afloat.
We've all you need to get paddling.
Click here for details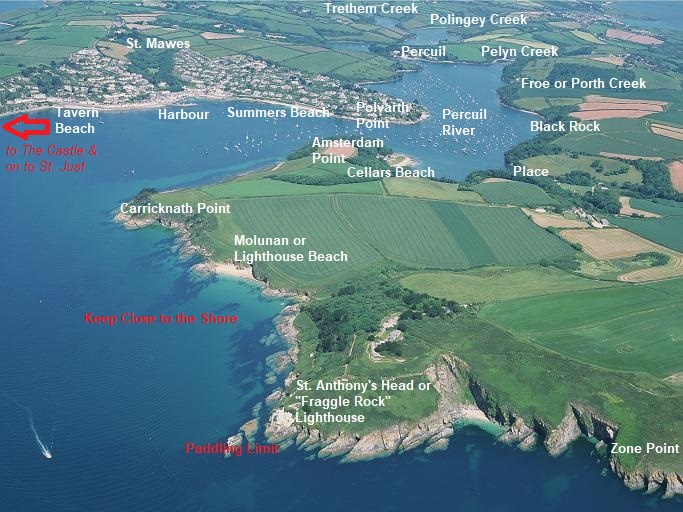 ALWAYS BOOK IN ADVANCE IF POSSIBLE
-STOP PRESS-
19th. July and normal service is resumed-
You can't get much more outdoors and in the fresh air than a paddle up the Percuil!
As always, email to book in advance. Any payments will be fully refunded should restrictions be re-imposed (heaven forbid). Have a good look at all the info. here on the site, and put as much detail into your enquiry as possible. Is is very busy so the earlier you book the better.
I look forward to seeing you soon, Mark.
Over the last few years the RNLI has seen a huge increase in the number of call-outs to rescue inexperienced kayakers and paddle-boarders. So please listen to the advice on the day, paddle within your limits, stay close to the shore, think about the paddle back (it will be more difficult against wind and / or tide), and be aware of changing conditions.
PADDLE SAFE.
We have never had any serious incidents, and I would very much like to keep it that way!
Always check the FB page for up to date information (weather / events / news etc…) Go to it by clicking the Facebook icon at the bottom of the page, or the "News" tab at the top (you don't need a FB account to view my page. If you do have one, don't forget to "like" my page while you are there- thanks).

10% off prices with the Fal Mussel Card