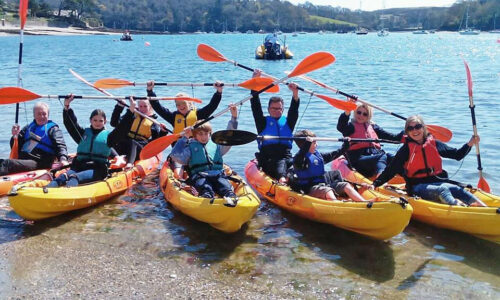 Kayak Hire
Single and double sit-on kayaks.
Discover St. Mawes & The Roseland under
paddle power- it's magical.
Fun and stable sit-on kayaks,
one of the easiest ways to get afloat.
We've all you need to get paddling.
Click here for details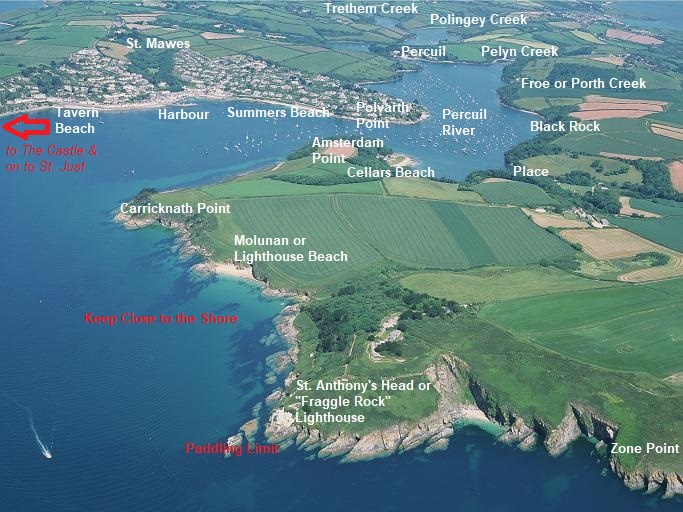 ALWAYS BOOK IN ADVANCE IF POSSIBLE
-STOP PRESS-
Well, I can announce that I will now have to be known as the person who was once known as "Kayak Mark".
I have sold the business to Jay of
Canoe Cornwall
, and I can honestly say that it could not be in safer hands. Jay has been an absolute pleasure to deal with. He's a lovely chap, and more than qualified to paddle
St Mawes Kayaks
onwards.
Without going into an Oscar's acceptance speech… I would like to thank everyone who has been paddling (or RIB riding) over the last 17 seasons, everyone who supported me in setting-up back in 2007, and everyone who has supported and worked with me along the way, and everyone I have met through doing this, both local and visitor.
If you are hoping to get rid of me I am going to disappoint you, as Jay has asked me to guide him into the beginning of the season in 2024 (not that he will really need any guidance!), and I know that everyone will make him feel very welcome on the slipway. He is no stranger to the area, have a look at
https://canoecornwall.org.uk/
I wish him and his family every success with St Mawes Kayaks.

The 2023 Season has come to an end.
It has been somewhat challenging with the weather, but we got through it!
Thanks to all of you who braved the conditions on occasions and came for a paddle, next season can only be better…
For any enquiries over the winter please use the contact form.
Over the last few years the RNLI has seen a huge increase in the number of call-outs to rescue inexperienced kayakers and paddle-boarders. So please listen to the advice on the day, paddle within your limits, stay close to the shore, think about the paddle back (it will be more difficult against wind and / or tide), and be aware of changing conditions.
PADDLE SAFE.
We have never had any serious incidents, and I would very much like to keep it that way!
Always check the FB page for up to date information (weather / events / news etc…) Go to it by clicking the Facebook icon at the bottom of the page, or the "News" tab at the top (you don't need a FB account to view my page. If you do have one, don't forget to "like" my page while you are there- thanks).

10% off prices with the Fal Mussel Card