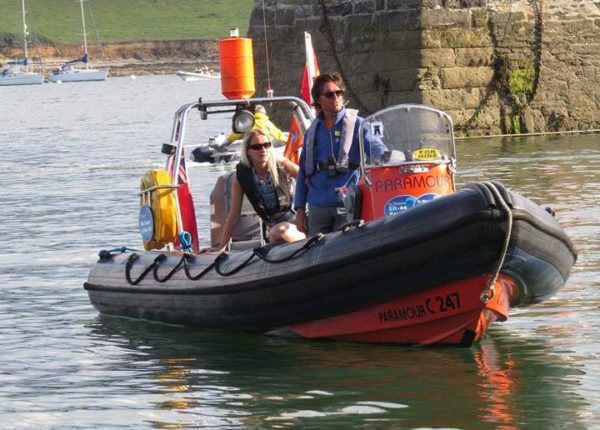 Local area information-
www.stmawesharbour.co.uk
The St. Mawes Pier and Harbour Company. Check out the harbour web cams.
www.webcams-in-cornwall.co.uk
A selection of web cams dotted around the region.
www.falriver.co.uk
THE web site for the area. Attractions, things to do, accommodation and all the ferry timetables. Pick up a copy of the guidebook.
www.roselandpeninsula.com
Online brochure website for the Roseland Peninsula
www.falmouth.co.uk
For everything in Falmouth and the surrounding area.
www.iknow-cornwall.co.uk
Great site for finding accommodation information and things to do while you're here.
www.cornwallguideonline.co.uk
The Cornwall Guide for things to do and accommodation.
Boat Hire and Fishing Trips-
www.stmawespowerboating.co.uk
Contact John if you'd like to take your RYA Powerboat Courses.
www.getonboardsup.co.uk
Stand-Up Paddle Board tuition and hire based in St. Mawes and around the River Fal.
www.fishandtripstmawes.co.uk
Join James on "Madeline Rose", deep sea for the day, or his popular family 2 hour mackerel trips.
Also six passenger motor and sail boats, and new for 2019 two RIBs, for hire- www.stmawesboathire.co.uk
www.mylorboathire.co.uk
I quite often take people over in "Paramour 2", for a day on the Fal in a boat from Mylor. I can collect you on your return.
www.paddleandsail.com
RYA sailing courses. Hire motorboats too and sef-drive RIBs.
www.westcountrywatersports.co.uk
Sales and hire, based in Mylor.
www.thecanoehirecompany.com
Specialising in trips on the beautiful River Wye in Herefordshire, my home county.
Marine Services-
www.falmouthmotorboatcharters.co.uk
How about your own skippered motoryacht for the day? Then take a trip with Jeremy aboard "Windana", a 42′ Sealine Motor Cruiser.
www.cornwall-canoes.co.uk
Supplier of everything canoe and kayak!
www.freshwaterboatyard.com
Full boat yard facilities, sheltered Percuil River moorings and two fantastic self-catering apartments.
www.xs-ribs.co.uk
For the fantastic XS range of Rigid Inflatable Boats.
www.classic-sailing.co.uk
Take an adventure on a classic Bristol Pilot Cutter or Tall Ship, around Cornwall or around the world!
www.rnli.org.uk
The Royal National Lifeboat Institution. We are proud to support the Roseland Peninsula Branch.
www.xcweather.co.uk/forecast/Falmouth
Local weather information.
Places to eat and/or stay-
www.cafechandlers.co.uk
"The" place to be seen on the St. Mawes harbourside. Perfect for coffee and a cake after kayaking, or ribbing.
www.idlerocks.com and www.stmaweshotel.com
The hotels were completely refurbished, by owners Karen and David, in 2013/14. They have done a fantastic job-  take a look.
www.coastandcountryhotels.com/england/cornwall-and-devon/hotels/the-ship-and-castle-hotel
The Ship and Castle Hotel sits right on the edge of the harbour. From the restaurant and lounges guests have stunning views over St. Mawes and The Carrick Roads.
www.cafemylor.com
Great relaxed venue overlooking Mylor Yacht Harbour. Extensive menu, live entertainment some evenings too! Arrive in style aboard "Paramour 2".
www.castawayswinebar.co.uk
Why not take "Paramour 2" over to Castaways at Mylor Yacht Harbour? Relax in the chilled out surroundings and order something delicious from the extensive menu.
www.pandorainn.com
Be transported back in time to the 13th. Century. Visit the Pandora Inn, the world famous historic thatched pub in beautiful Restronguet Creek. "Paramour 2" can drop you right on the pontoon outside. If it's low tide you may jump ship on the beach, about 10 minutes walk from the pub, or walk from Mylor Yacht Harbour (approx. 45mins)
www.greenbank-hotel.co.uk
Occupying an enviable location on the Penryn River in Falmouth, overlooking Falmouth Harbour and Flushing, The Greenbank Hotel is a fantastic venue for lunch or dinner. You can also visit the hotel's pub, The Working Boat, and "Paramour 2" can drop you on the hotel's pontoon at most states of the tide.
www.ferryboatcornwall.co.uk
A popular trip from St. Mawes is to take "Paramour 2" down to Helford Passage (£1.00pp landing fee applies at the pontoon). Or drop-off at Durgan and take the coastal path to Helford Passage (approx. 20 minutes). Sample the delights of The Ferryboat, walk off lunch on one of the many beautiful footpaths or visit a garden. Perhaps take the ferry over to Helford village, or even walk back to Falmouth to catch the ferry to St. Mawes or I can pick you up later.
www.shipwightshelford.co.uk
The Shipwrights is another fantastic place to eat and drink while on The Helford. Situated in Helford Village it has a pontoon, which is accessible about 2.5 hours either side of high water. I can drop-off / pick-up at the ferry landing however, only a short walk away (£1.00pp landing fee applies).
www.harbourdining.com
The Harbour View Cafe & Bar situated near Custom House Quay in Falmouth. Why not take the ferry from St. Mawes in the afternoon, stop on for the evening and a wonderful meal at The Harbour View, topped off with a moonlight trip across the bay.
Places to stay-
www.hir-kemmyns.com
Two beautiful en-suite rooms, with fantastic sea views, in Lucy and Nigel's lovely home. You will not want to leave…
www.stmawesretreats.co.uk
A selection of luxury homes, all in wonderful St. Mawes locations.
www.portscathoholidays.co.uk
Holiday cottages on the beautiful Roseland Peninsula.
www.nearwaterstmawes.co.uk
Luxury B&B and self-catering accommodation. As seen on CH 4's "Four in a Bed"!
www.stmawesbedandbreakfast.co.uk
"Nansavallan" is a unique self contained suite overlooking St. Mawes and the harbour.
www.gwel-an-vala.co.uk
Beautiful "Five Star +" B&B accommodation in the nearby hamlet of Philleigh.
www.holiday-in-st-mawes-cornwall.co.uk
Luxury accommodation in the heart of the village, and what a view!
www.cornwall-online.co.uk/spindrift-stmawes
Delightful self catering apartment a stone's throw from the harbour.
www.roselandcottages.co.uk
Four superb cottages on the Place Estate. If you'd like to get over to the "main land" for the evening give me a call.
www.trewince.co.uk and www.trewincelodgesforsale.co.uk
Beautifully appointed self-catering lodges on the Roseland.
www.trethem.com
Trethem Mill Touring Park. Beautifully laid out with plenty of facilities and only a couple of miles away from St. Mawes.
www.treloancoastalholidays.co.uk
Treloan Farm is a wonderful place to stay, a friendly welcome is assured and again very handy for St. Mawes.
www.roundhousebarnholidays.co.uk
Take a look at Barbara and Mark's excellent site. How can you resist making a booking?
www.corncott.com
Cornish Traditional Cottages- the finest self-catering holiday cottages in Cornwall.
Holiday cottages
Helpful Holidays. Each one of its 600 self catering holiday cottages is personally inspected and star rated for quality.
www.stayincornwall.co.uk/cottages
There is nothing like staying in a genuine Cornish cottage, and waking up listening to the sounds of the sea.
www.cornwallscottages.co.uk
Self catering holiday cottages on the Roseland.
www.cornwall-lodges.co.uk
A great site if you're looking to Stay In Cornwall.
www.perfectstays.co.uk
Luxury accommodation in Cornwall, Devon and Somerset.
www.sykescottages.co.uk/cornwall-holiday-cottages and www.cornishcottageholidays.co.uk
The finest handpicked cottage holidays in Cornwall.
www.cornishhorizons.co.uk
Stunning properties in Cornwall.
Misc.-
www.wobagecrafts.co.uk
My very good friends and their craft workshops in the heart of the beautiful Herefordshire countryside.
www.sabrinasummer.co.uk
Book the wonderful Sabrina for your function- great voice and personality to match.
www.smoothbeatsonly.com
R & B beats and instrumentals. Have a look (and listen) at this site produced by a very talented friend of mine from his studio in the heart of Herefordshire.
www.ianlockyer.co.uk
Another very talented friend. If you are looking for a great musical act- look no further.
www.robhendymagic.co.uk
Superb comedy magician for cabaret and close-up work.
www.theatrics.biz
Nicky and Adam, friends from my cruise ship days, and their stage school based in Staffordshire.