From 1st. November 2020 – 3rd. January 2021, daylight hours only.
(this is the RIB only, kayaks will not be available)
sorry no Mussel Card discount during winter.
A clear, crisp, calm winter's day can be the perfect time to get out on the water;
so long as you're wrapped-up warmly!
Take a blast out into the Carrick Roads, visit The Pandora Inn,
Castaways or Cafe Mylor for lunch.
Visit Place, and take the coastal path to the lighthouse at "Fraggle Rock".
Always book in advance- I may be away during this period, I may also end the season early and take the boat out of the water, if forecasted weather conditions are not favourable.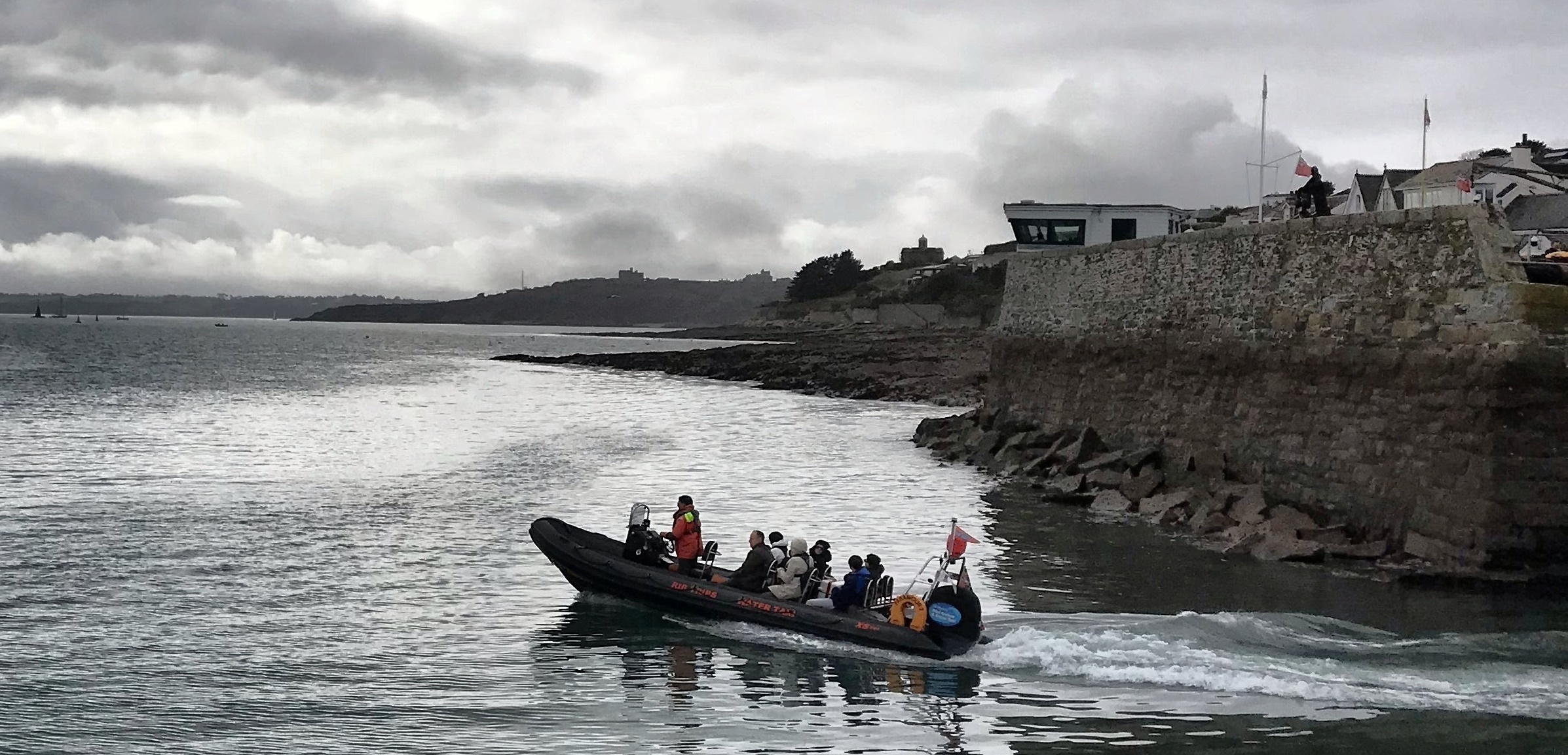 TARIFF- ONE WAY FROM / TO ST. MAWES for the 2020/21 Winter Season:
Place: 0800 – 1630: £20.00     1630 – 0800: N/A
(depends on tide, call for advice)
Percuil: 0800 – 1630: £25.00     1630 – 0800: N/A
(depends on tide, call for advice)
Falmouth: 0800 – 1630: £35.00     1630 – 0800: N/A
(out of St. Mawes Ferry hours)
Penryn: 0800 – 1630: £45.00     1630 – 0800: N/A
(depends on tide, call for advice)
St. Just: 0800 – 1630: £30.00     1630 – 0800: N/A
(for The Church and Miss. V's Cornish Cream Tea Hut . The pontoon at St. Just Boatyard will not be available all winter. A £1.00pp fee applies for using the pontoon. £2.00pp for both drop-off & pick-up)
Mylor Yacht Harbour: 0800 – 1630: £35.00     1630 – 0800: N/A
(for Cafe Mylor & Castaways)
Pandora Inn: 0800 – 1630: £40.00     1630 – 0800: N/A
(When tide allows access to the Pandora pontoon, call for advice. Alternatively walk from Mylor Yacht Harbour, approx. 45 mins)
Trelissick Gardens: 0800 – 1630: £45.00     1630 – 0800: N/A
Helford River: Due to licensing restrictions, not available during the winter season
(for Durgan, Trebah, The Ferryboat Inn & The Shipwrights Arms)
Other destinations may be possible (depending on conditions). Call / email for advice.
35 minute Fast RIB ride: £60.00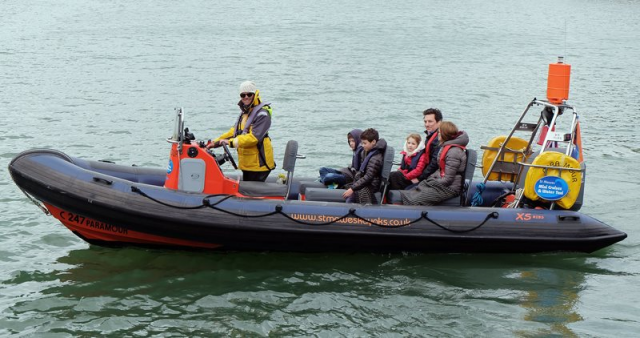 THE ABOVE ARE MINIMUM PRICES,
INCLUDING UP TO 5 PASSENGERS, ONE WAY. THE 6th. & 7th. PASSENGERS PAY £5pp EXTRA.
(During the Winter Season a liferaft is carried on board, this reduces the total number of passengers to 7)
Water Taxi from / to a boat in St. Mawes Harbour: Up to 4 passengers: £10.00, 5 to 7 passengers: £15.00
(Further afield by negotiation)
Wild Swim off the boat: Are you kidding???
Hourly Charter rate, up to 7 passengers: £90.00 / hour for first two hours.
Further hours by negotiation. Call or email to discuss your requirements.
All prices include fuel, it is not charged as an extra.
We regret that children under 3 cannot be accommodated, except for water taxi in St. Mawes Harbour, with their own lifejacket.
All sailings subject to weather and sea conditions, daylight hours only.
Full refund if your booking has to be cancelled. Lifejackets provided; licensed skipper and boat.
Open boat so wear something warm, it WILL be cold!
Limit of winter operation: Anywhere north of a line drawn between St. Anthony's Head and Pendennis Point.
Due to winter licensing restrictions, Falmouth Bay and the Helford Estuary
are not accessible at this time of year.
ADVANCE BOOKING ALWAYS ADVISABLE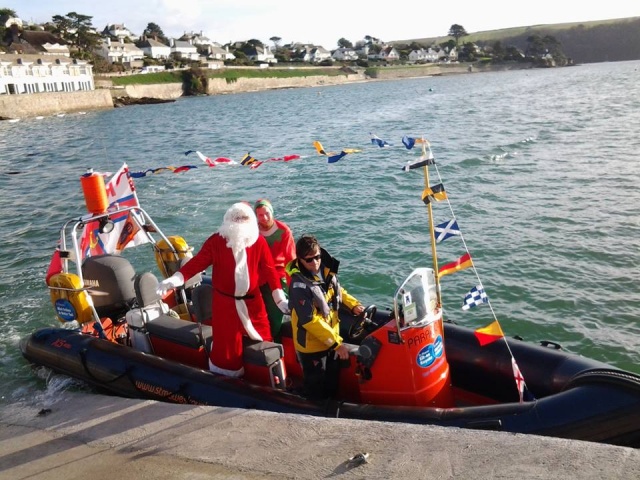 Boxing Day lunch at The Pandora Inn?
New Year's Day brunch at Cafe Mylor or Castaways?
Give me a call, or email your enquiry using the Contact Page.