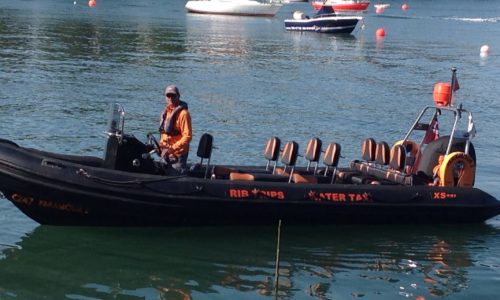 "Paramour 2" was sold in October 2020.
After 12 years of fun running "Paramour" and then "Paramour 2",
2020 came upon us and effected all of us in different ways-
the first three months of the season were completely lost and it was a very uncertain time. Then July, August and September hit us like a tornado and we had six months work crammed into three months!
I realise I was a good deal luckier than some.
However, I decided I didn't want to be doing 15 or 16 hour days in the summer again, so I sold "Paramour 2" at the end of the season to run the kayaks only from 2021, and have a quieter life!
Below are trusted and appropriately licensed operators, to get you afloat-
The Big RIB Charters are now operating from St. Mawes!
45 minute Sea Safari, plus private charters / water taxi.
Call: 07770 664085 Facebook: Big Rib Charters.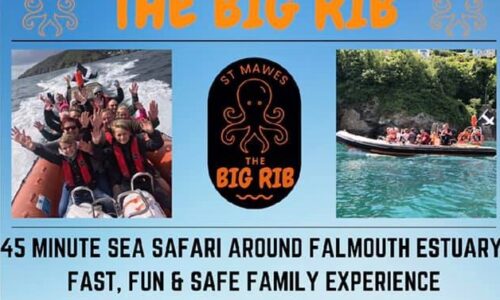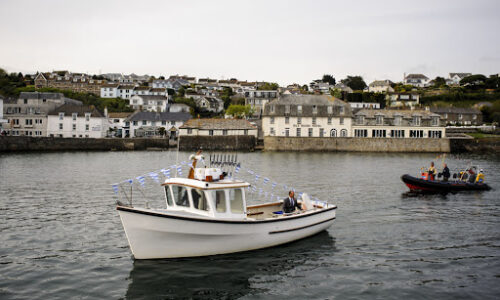 Fish and Trips of St. Mawes don't only run fishing trips.
Call James to arrange to charter "Madeline Rose"
for half a day, or a full day. He'll even splash a drop of Jif around
(and a dab of Old Spice…) before you get aboard, so no fishy smells!
You could also hire your own RIB through James,
with the appropriate qualification and experience-
www.fishandtripstmawes.co.uk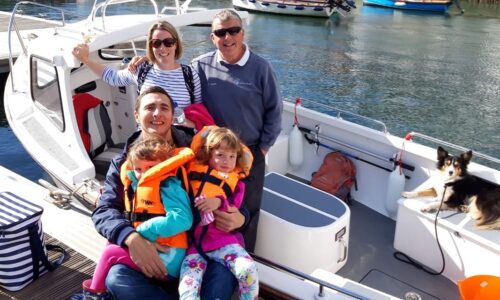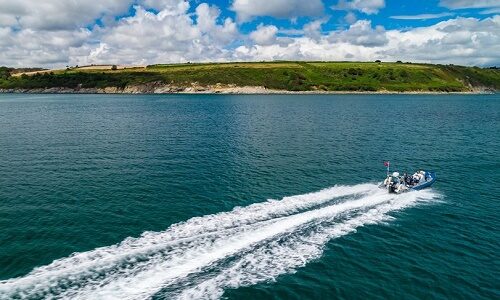 August Rock Adventures operate an XS 700 RIB out of Helford.
"Harbinger" is licenced to carry 7 passengers.
Call Iain for a trip down to The Ferryboat Inn,
Shipwright's Arms, Trebah or Glendurgan Gardens.
www.augustrockadventures.co.uk
St. Mawes to Helford and return only,
"Harbinger" does not operate as a Water Taxi.
Falmouth RIB Charters have a 6 metre RIB Eye,
and can get you to many destinations
on The River Fal and Helford-
www.falmouthribcharters.co.uk
Or, if you really want to push the boat out (quite literally…),
speak to Jeremy about chartering "Windana", his 42ft.
Sealine motor cruiser- Falmouth Motor Boat Charters.