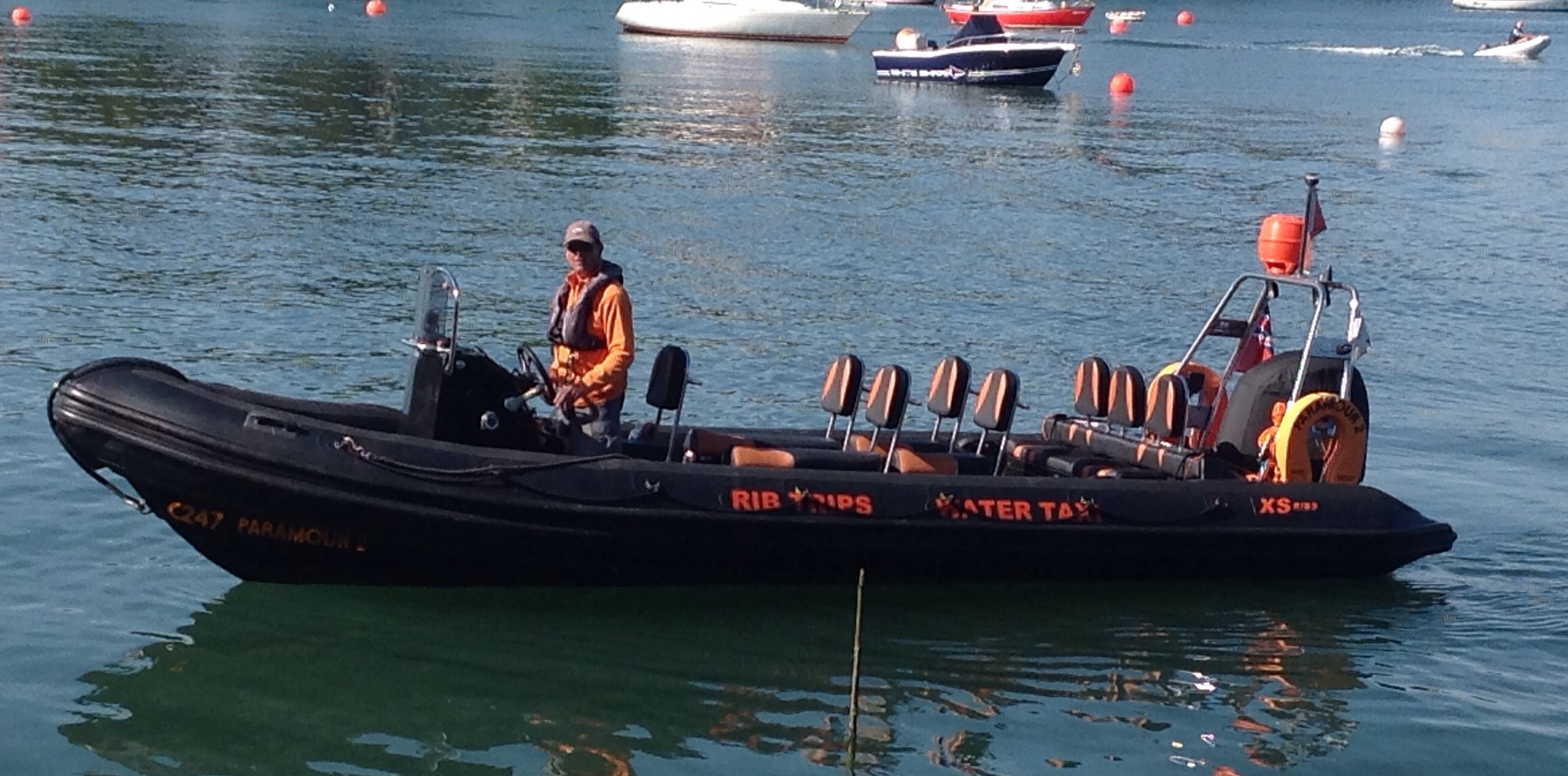 XS 700 RIB (rigid inflatable boat) "PARAMOUR 2"
7.2 metres. 200hp Yamaha- Cruising speed: 20 – 25ks. Top speed: 45ks (51mph)- not with passengers!
Come for a blast aboard Paramour 2, our purpose built 9 passenger RIB.
See the area at its best, from the water, and enjoy the exhilarating experience of a fast RIB.
Perhaps you require an evening pick-up in St. Mawes, Falmouth or elsewhere in the Carrick Roads?
Why not take the RIB for lunch or dinner at one of the area's famous waterside pubs and restaurants?
"That's the best taxi ride ever." "Sure beats my London commute by taxi."
"The best way I've ever started, or finished, a night out." "What a way to go to the pub."
"I'm in a suit and on a RIB, I feel like James Bond!"
Fast boat trips to: Falmouth (out of St. Mawes Ferry hours), Penryn, St. Just, Mylor,
Pandora Inn, Trelissick Gardens and The Helford River.
There's never a traffic jam on the high seas!
Slower trips to Place (out of Place Ferry hours) and Percuil.
Paramour 2's licensed operating area is anywhere north of a line drawn from St. Anthony's Head to Nare Point.
Nare Point is just south of The Helford. This means we have a cruising ground that includes the Helford River, Falmouth Bay,
and the whole of the Carrick Roads to Truro.
Click here for the full tariff
Click on "Ideas for RIB trips" to discover more.
Click here if you're thinking of chartering Paramour 2 for your wedding
Click on "Winter Season" for full details of trips and RIB rides from
November 1st – early January.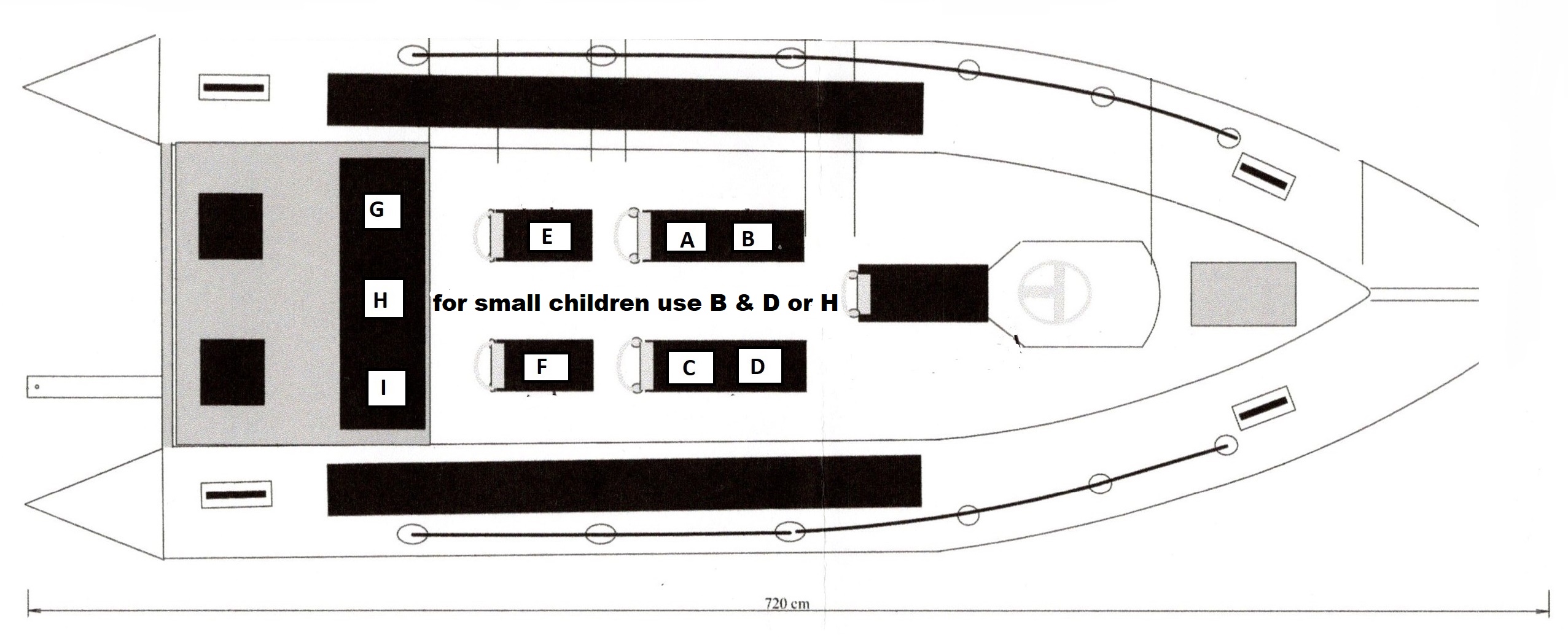 BOOKING IN ADVANCE IS ALWAYS ADVISABLE